We just launched the Moving Nomads app on iOS & Android! Our app provides you tips to help you find the best WiFi cafes, co-working spaces, coliving spaces sim cards & connect with other Digital Nomads. We spent a the entire year building this in collaboration with other Digital Nomads. With user generated tips & data collected for over 300 cities, Moving Nomads provides recommendations that make it easier to work while traveling.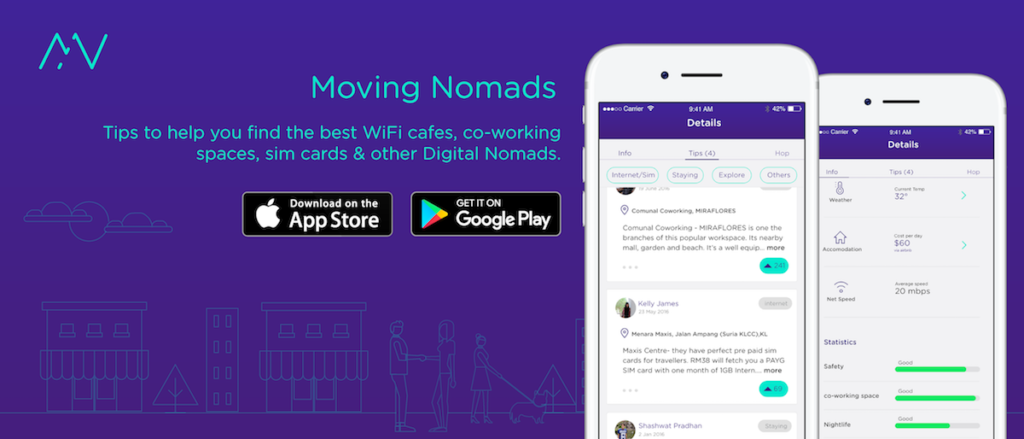 The app provides city-level data like internet speeds, safety, working spaces, nightlife, English speaking, weather, budgets, accommodation prices & flight prices To provide richer insights within a city, the app has user generated tips for cafes with WiFi, places to buy sim cards, co-working spaces & co-living spaces. Moving Nomads also helps you connect with other Digital Nomads who have previously visited the city you're going to or are currently in that city.
Moving Nomads is available on the App Store and Google Play. Welcome to our community and feel free to send us in feedback!