Ru was born in Dubai to Sri Lankan parents, and by the time he was 18, he had attended school in 6 different countries. These schools were mostly around the Middle East and South Asia, places such as Bahrain, Pakistan, and Saudi Arabia. He did his Bachelor's in Computer Science at Embry-Riddle Aeronautical University, in Florida, with a focus in Robotics and Artificial Intelligence. In 2008, he moved to Toronto, Canada and did some military robotics research, until realizing in Dec 2010 that the 9-5 was just not for him. This ultimately led to him to finding his passion for entrepreneurship.
He has cofounded companies like WingStats, JoeyCo and most recently RUMI Innovations, where he created a university Greek life recruitment application named recruitME. Additionally, since 2010, he has been running a consultation and development company named itsRu. With itsRu he focuses on advising startups and helping small to medium businesses develop their mobile and web applications. He loves the ability to work in diverse technical areas while maintaining a flexible and globetrotting life.
1. How did you decide to start a location independent business/job?
As I knew that the 9-5 lifestyle wasn't for me, it let me explore different ideas I had regarding future projects that I wanted to create and be a part of.
In 2011, I became really passionate about an idea around recruiting pilots. Knowing at the time we had to be as lean as possible, my co-founder Jared and I built WingStats' culture around being remote. This led to us learning and implementing a variety of organizational tools that were available at the time such as; GTalk, Dropbox, and Assembla. Since then, these fundamental tools have become so normal that they are second nature in my day-to-day.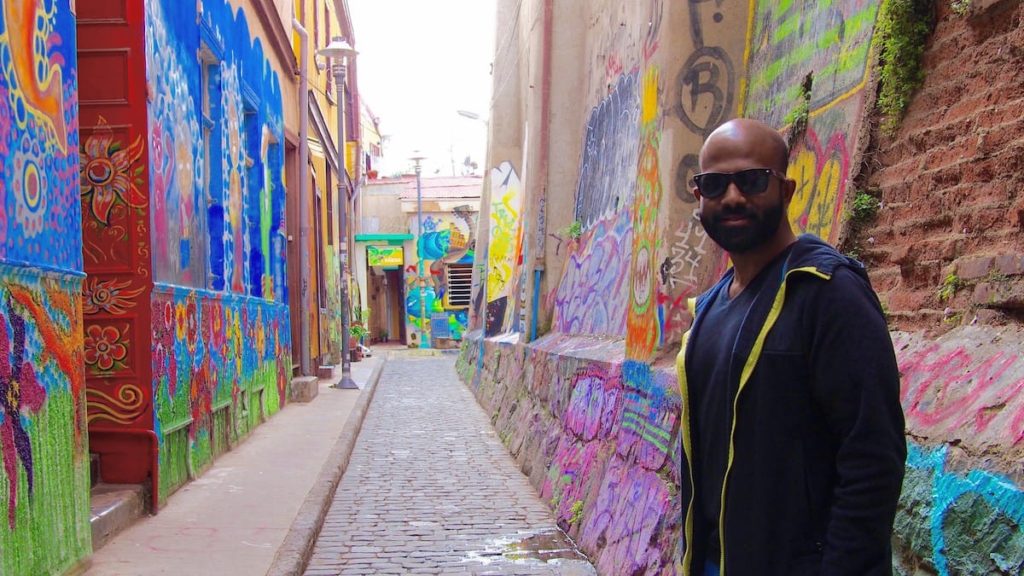 2. What are some key pros for you as a Digital Nomad?
The biggest pro about being a Digital Nomad is having my own schedule, which can vary day-to-day. Being flexible is key, as at times I have meetings at different hours throughout the days (as early as 5 am and as late as midnight sometimes). I try to limit meetings at "odd hours", which allows me to be the most productive by working during any hours that I'm at home or not actively being a tourist. Additional pros are definitely a constant change in scenery, the flexibility to be anywhere, at any time, for any event, and never truly having to 'call off work'.
3. What are the biggest challenges you've faced as a Digital Nomad?
There are surely a number of challenges I have faced while being a Digital Nomad. Personally, the biggest challenges are maintaining day to day motivation and accountability to meet personal goals and deadlines. There is also loneliness which can be a struggle when working at home (or wherever that rental is for the day/week/month). Traveling with my dog definitely has helped me with getting outdoors for breaks, however, it doesn't equate to having daily in-person human interactions that you get from an office style environment. This though can be solved by getting a desk at a local co-work space. However, sometimes it can be hard to rationalize the cost of these spaces, if you're an entrepreneurial Digital Nomad, such as myself.
This may only apply to a few readers but being an entrepreneurial Nomad adds the additional task of ensuring that you have a contract and/or take the time to find one while working on your business. You have to ensure that your basic needs are met and that you have a way to pay for "life" as you travel. It can sometimes feel daunting to distract yourself from your main business but it is something you have to do.
4. Some tips for rest of the community on succeeding as a Digital Nomad.
To be a successful Digital Nomad, you need to be ready to be uncomfortable and pivotable. Not everything will go as planned whether it's a move to another country, or a rental, or WiFi quality, etc. Be proactive for these situations, plan for the worst and everything will look up.
The best example of this occurred would be when I moved to a remote part of Ecuador. Upon arrival, I expected to have a "decent" internet connection and I had mentally prepared myself for something minimal. When I got there, I had just a 0.5 Mbps connection and barely was able to push code let alone even try to have a conference call. Additionally, my workspace was actually just a kitchen counter, which also contributed to the less than ideal work environment. If you don't let your environment and small frustrations get in the way then you'll be able to focus and get through whatever you've set your mind to. Although my workspace in Ecuador was tough to handle at times, I'm thankful for that experience and ultimately enjoyed my time living in that beautiful country.
Another tip I have found helpful is setting clear work timelines, and aligning your travel/moves around them. Just know these timelines may need to adjust if you're pushing a product, or going through intensive testing phases, consultations etc. If you plan accordingly, I have found it best to stay in one place, which will help you to not stress as much. Being on the road may feel free but that workload will weigh you down.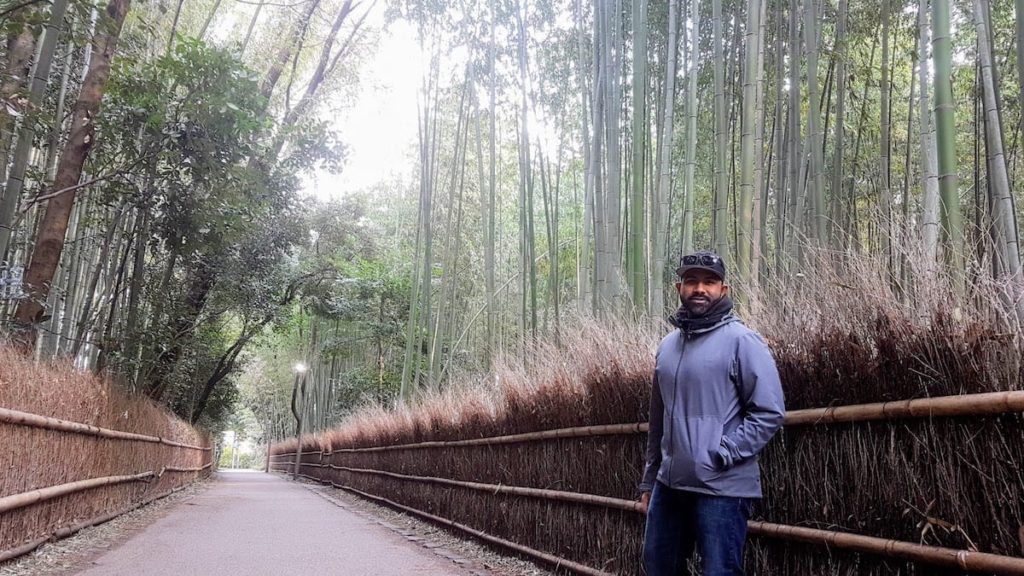 A morning walk at the Bamboo Forest, Kyoto, Japan
5. How do you find places in a new city as a Digital Nomad?
This has to be one of the more difficult things. Of course, major cities have a variety of co-work spots. I'm currently in Seoul and there are tons of spaces! Even Google has a co-work cafe at their Campus (separate from their Seoul Office). But in little surf towns or rural cities like Ronda in Spain, you'd be hard pressed to find a good work space.
As far as places to live - I travel with my partner and she's a teacher so it makes it easier knowing we can rent a 1 bedroom either from Airbnb (for traveling) or a local listing website (for living). Do know that with sites like Airbnb you can always contact the owner and ask for a discount when staying a longer period of time (i.e. two or more weeks). Additionally, you can ask for something like the internet to be upgraded, as you wouldn't want to get caught with modem upgrade fees or such. It has worked out for me to pre-plan these details, and have had great experiences with everything being ready before I arrived.
In the past two years while being a Digital Nomad outside of Canada - I've had the opportunity to live in and/or explore Hong Kong, China, Taiwan, Malaysia, Indonesia, Singapore, Ecuador, Peru, Chile, South Korea, Sri Lanka, Japan, Spain, Portugal, France, Belgium, and Germany - It's been an adventurous past few years!