Digital Nomads are some of the best early adopters of technology. Travel, productivity, health, budgeting and experiences are key to be able to live the nomad life in a good way. We collected a list of 6 apps for Digital Nomads in 2018.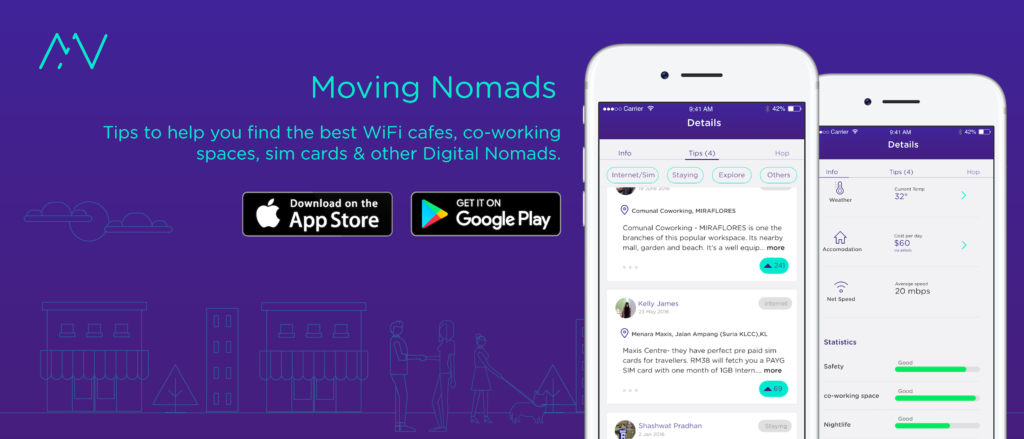 The Moving Nomads app provides tips to help you find the best WiFi cafes, co-working spaces, sim cards & connect with other Digital Nomads. The app has information on over 300 cities, thousands of Digital Nomads to connect with and hundreds of tips.
I recently found this app on Planet of the Apps. Apart from the Chatbot assistant I really like how the app gives you a daily budget based on your spending patterns and days of the week. This app is key for Digital Nomads to keep their expenses under check.

Instant automatically tracks your phone usage, places, fitness, travel & sleep. You can get weekly reports, set goals and talk to your Chatbot coach in Instant. It also gives you an exportable weekly report as an image, with all your lifelogged travels on a map in background. (Which you can share on your social networks) As a Digital Nomad it is important to your be healthy and productive since work-life balance gets tough to manage while travelling.
Dropbox lets you keep your files securely in the cloud. A new account gives you a few GBs as free storage. While travelling there's a good chance to have your laptop or phone stolen. It is important you keep your work backed up on the cloud.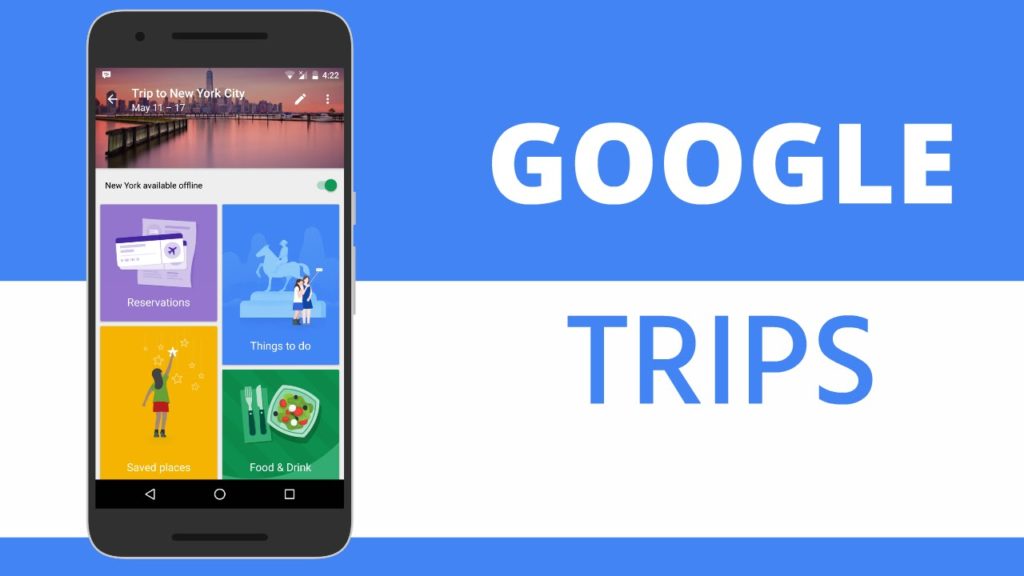 I used Google Trips extensively while travelling last year. The key feature was having all my flight tickets and hotel reservations in one place automatically through my Gmail inbox. The offline maps were great too. They also offer some touristy things to do apart from place recommendations. For restaurants my go to app is still Foursquare.
Getting your own apartment at affordable pricing is needed as a Digital Nomad. Especially when you're staying in a new city for a few months. Hotels/hostels can be used initially until you figure out in which area you would like to live in. Booking.com is a solid alternative too, sometimes the rates for the same apartments are much lower there.
This collection is also available on Product Hunt: https://www.producthunt.com/@shashwatpradhan/collections/apps-for-digital-nomads