The CoCoHub is co-working & coliving space based in Malta, founded by Paula, Daniel and Clem. Paula and Daniel are from Germany and discovered Malta as the perfect place for digital nomads and other freedom loving people in 2016. Clem is from Ireland - madly in love with Malta since 2015 - and host of a cozy little guesthouse over there.
1. How did you decide to start a co-working space?
In 2016 Paula and I spend one month in Malta for holiday. I usually work from home, a café or co-working places in Germany. In Malta I couldn't find such a place. That's how the idea was born basically. In March 2017 we opened our first, "digital nomad house" nearby the CoCoHub and tried out if the digital nomads of the world are interested in such a house in Malta. We were amazed by the amount of booking requests we got - many more than our little digital-nomad-house could handle. So after this six month we had the confidence to open a bigger house - the CoCoHub!
2. Could you tell us more about CoCoHub.
CoCoHub combines Coworking, Coliving and Community. We have 3 work areas - whether you prefer to work inside or at our open-air workspace: We have you covered! Stay focused and productive with unlimited freshly brewed Italian coffee and 250 Mbit/s WiFi. CoCoHub was created for the digital community. This is not another soulless coworking space. Instead the focus lays on the connections and interactions of the participants. So we organize a variety of activities during the week to reward the hard work! Dinner's & BBQ's, exploring the most beautiful beaches, sightseeing, festivals - Malta has a lot to offer!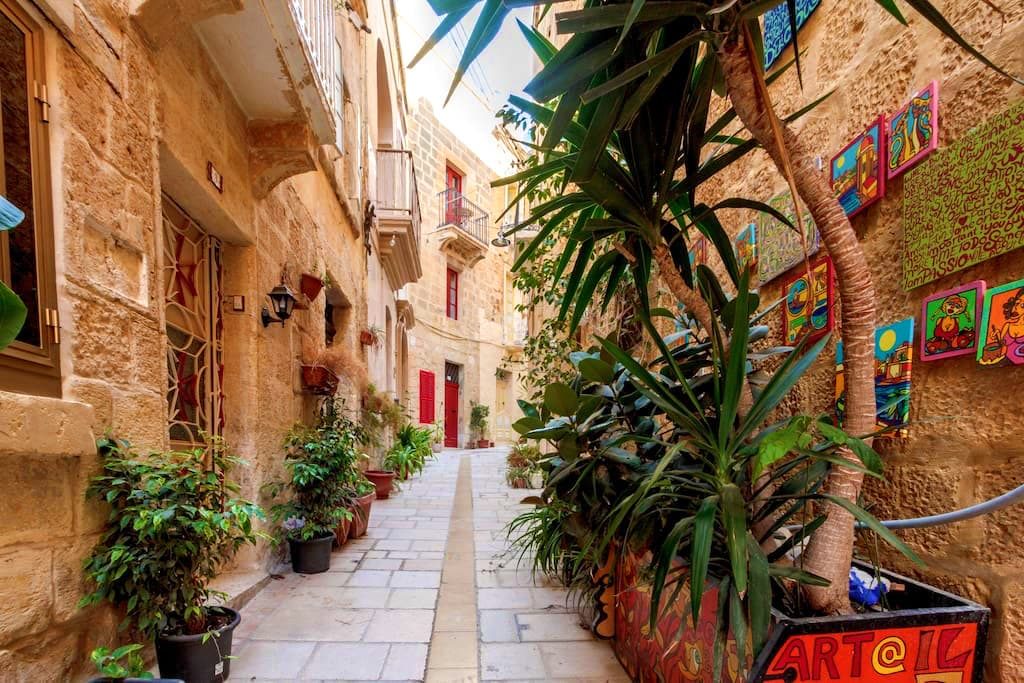 3. How is Malta for Digital Nomads?
Exploring the world and working as a freelancer isn't always easy to combine. Finding a safe haven with a fast and stable internet connection turns out to be a hassle sometimes. That's why we initiated the first Coworking-Coliving-Community in Malta. First of all it is a well connected country with cheap flights and reachable within one to three hours from most European airports. Over all the living expenses are cheap as well! And last but not least - 8 month of Summer a year, average yearly temperature of 18°C, what else do I need to say? 😉
4. What are your thoughts on Co-Living for Digital Nomads?
In our opinion the Coliving and Community part is essential for our success and the experience of the people coming! We know how important it is to be able to work undisturbed on the one hand and have likeminded people to hang out with at the end of a productive day on the other hand! Traveling the world can easily turn out to be a lonely thing - so it is refreshening to find a place where people come as strangers, but leave as friends!
5. What do you think is next for the Digital Nomad community?
We will see a massive uptrend of more and more people having the freedom to work, while they travel. Even during the last few month we got 80% more enquires then during the same time periode last year. In the near future we see more and more bigger companies jumping on the train of remote work.