Prepare your taste buds for this one! Bangkok is a really friendly, affordable and popular choice amongst Digital Nomads. Being the capital of Thailand, it has abundance of nightlife and a great co-working environment, all you require is membership to access a co-working space (you can also just look for co-working spaces that's offering free trials). These co-working spaces act as a great medium for digital nomads to meet and network. There are cafe and bars which make socialising even easier with other foreigners and English speakers. Cost of living in Bangkok is quite affordable, and in particular if you have just stepped in and have a limited budget. Lately there has also been a boom in large serviced apartment buildings (aka condos). There is plenty of tasty yet cheap food, doesn't matter if you are in the heart of the city, you can still find delicious meal under $2. On an average, living in this city costs around $280 a week.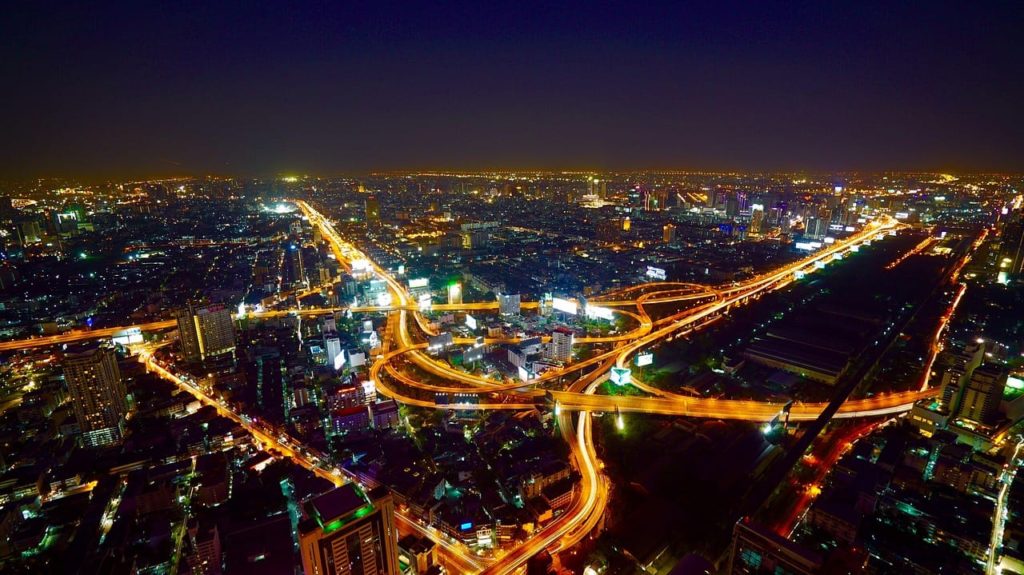 In terms of transport, Taxis are moderately cheap and are easily available at any hour and any place. They also have Sky-train (BTS) and underground (MRT) rail systems that link most of the business hubs and shopping markets. Tuk-Tuks were once very famous in Bangkok but now since people prefer more comfortable transport, they are gradually disappearing. As a Digital Nomad you'll find that the internet is pretty good in this city with an average speed between 20-30 Mbps, almost all the cafe and restaurants have a free Wi-Fi. The weather of Bangkok is generally hot and humid so the recommended time to visit would be between Nov-Feb as the temperature is pretty moderate during this time.
Talking about safety, there is a medium crime rate here, one has to take safety precaution while traveling and walking on street from pickpockets and purse snatchers. Sim-card are easily available here for $10-15, at airport kiosks and 7-Eleven shops. You just need to complete a mandatory registration process.
Apart from being a great place to work, you can explore temples and some interesting architecture, visit floating market, have a cruise ride or even, make a trip to Chiang Mai, Koh Pangnan Island or Phuket. There are many beaches around the city which are perfect for leisure. Overall Bangkok has the perfect mix for overall quality and cost of living.
To get a personalised idea about Bangkok from a Digital Nomad, check this out.