Jeremy Noronha hosts The #CoffeeWithJeremy Show where he is going to go around the world, try the best coffee's and review them. He built Think Travel Lift Grow a travel blog to pay for his travels
around the world by leveraging social media and SEO. You can follow his adventures on his blog or connect with him on Facebook and Instagram.
1. How did you decide to start a location independent business?
I always wanted to travel the world growing up and after going on 2 backpacking trips through India, I thought why don't I try and do this for a living. There were a ton of people already doing that, so why couldn't I… After dropping out of college at 18, I learnt to built basic websites using YouTube and Google and then went cafe to cafe and pitched in order to get my first clients. As my portfolio grew, I was able to network online and get more clients. I began traveling building websites and in the background I grew my travel blog at Think Travel Lift Grow to eventually make enough money so I could stop building websites. Now I blog and also work with businesses and startups as an SEO consultant.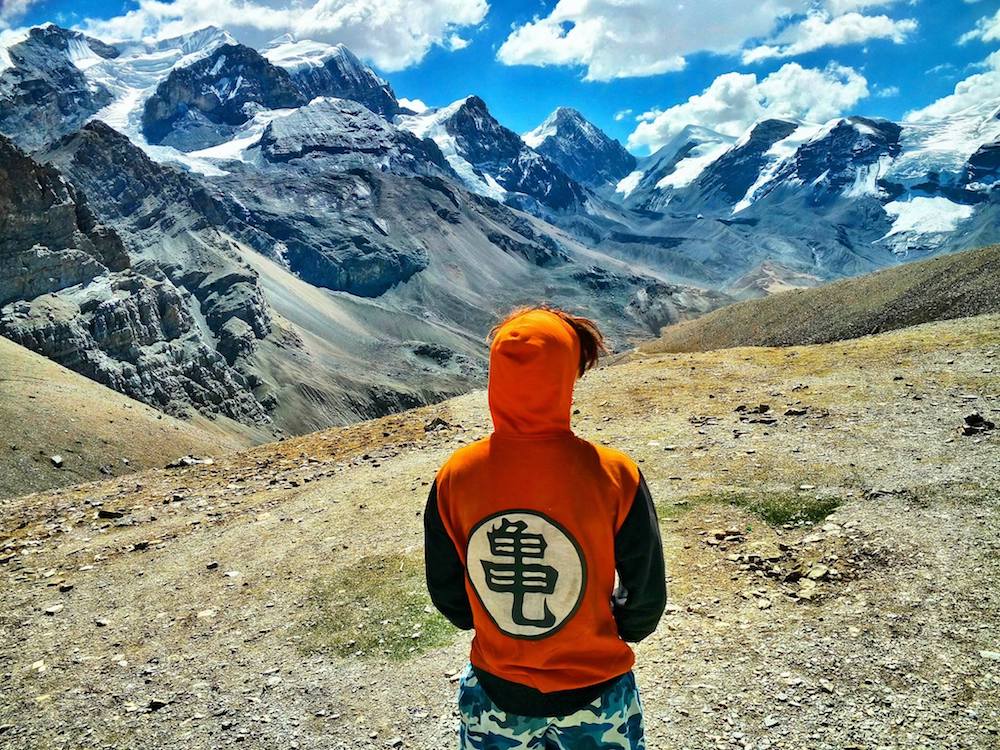 2. How do you manage running a business being a Digital Nomad?
Unlike most people who live this lifestyle, I didn't have a traditional job to begin with so I didn't really have to transition out of an office. Many inline tools like Slack made communications with teams easier. As long as there is Wi-Fi (and a good cup of coffee) everything is good!
3. What are the biggest challenges you've faced living a nomadic lifestyle?
Holding an Indian passport, visas are a hassle most of the time. Making it harder to just pick and random country and move there, but with a little planning and organization of documents it gets a little easier. When I started out being this young was a problem, however right now my clients and the companies I work with, don't really care that I just turned 20 or if I'm on the other side of the world; as long as I can deliver results! And being completely honest, I would want to associate with the people that do anyways.
A thing that's gaining a little limelight in the nomadic community is relationships. Relationships tend to take a toll and each person's solution for overcoming this will vary but for works for me is making the relationships that matter in my life a priority and actually putting in the effort to make them grow.
4. Some tips for rest of the community on succeeding as a Digital Nomad.
Focus more on your core skill, instead of becoming a digital nomad. Almost everyday I get someone ask me 'how do I become a digital nomad' and my advice is almost always the same. Take a skill or interest that you like, get really good at it and then start doing it for people that need / will benifit from that skill.
Focus on people, form actual connections and relationships with people. Businesses are people at the end of the day, and the people you meet and associate yourself with now, will dictate how th next years and decades of your life turn out.
Have patience in whatever you do, when I started blogging I made barely a dollar in my first month, but I kept putting in the work.
5. How do you find places in a new city as a Digital Nomad?
I tend to let the places find me, though that sounds so pretentious. But I rarely pick a city and then move there. Instead I backpack and travel a lot and if I find a city/town I like, I'll get a place there and live there for as long as I like. I ended up spending 8 months in Vietnam when I planned just 1 before arriving there. So most of my decisions of places to live are by my gut. Once I'm in a certain country, I use local blogs and websites to find the best places to eat and things to do. Other than I use couchsurfing to meet locals who always know the best spots or just go out and socialize and make friends.