Gigi Griffis is a long-time digital nomad, copywriter and content strategist, book author, and blogger. She travels the world with her pint-sized pooch, Luna, and her boyfriend, Chad. In her free time, she swoons over new foods, hikes tough trails, takes too many photos, and reads a lot of books. When she's online, you can find her on Facebook.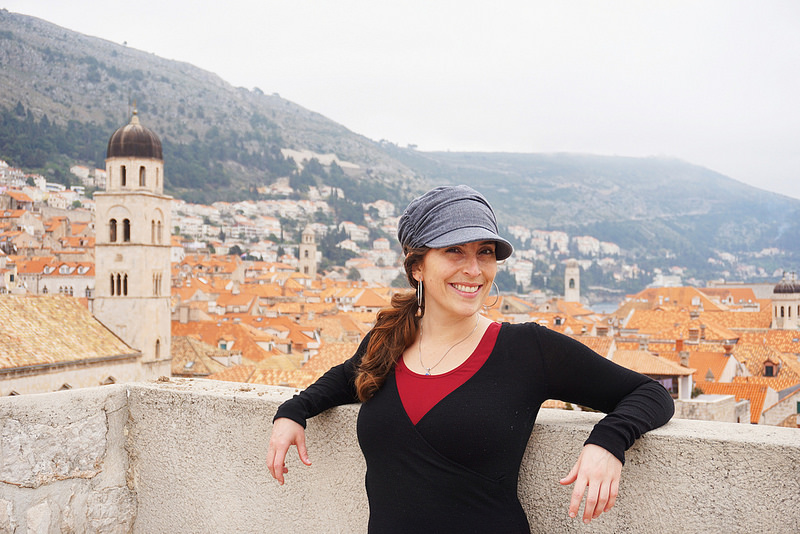 1. What got you into the Digital Nomad Lifestyle?
Honestly, I left my life in Denver because I needed travel on a soul level. I was sick and depressed and just felt…stuck. I had already quit my full-time job to freelance and had about a year of self-employment under my belt, so when the idea of traveling the world and working remotely occurred to me, it just made sense.
2. How do you earn as a Digital Nomad?
I'm a copywriter and content strategist, mostly, which means I make my living developing content strategies and writing websites, billboards, brochures, video scripts, etc. for businesses. I also make some money from my guidebook series and my brand new DIY Website Workshops, which take entrepreneurs and creatives through a seven-week program that helps them build a smart, strategic, beautiful website for their business or project. 
I actually write about my income monthly these days, so you can see the full breakdown in those posts.
3. What is your favorite destination as a Digital Nomad? What is so special about it?
"What's your favorite place?" is the question we nomads dread! It's impossible to pick a favorite. 
That said, a few of my many favorites are:
For food: Paris, France; Modena, Italy; Ljubljana, Slovenia; and Assisi, Italy.
For breathtaking landscapes: Lauterbrunnen, Switzerland; Lake Bled, Slovenia; the Okavongo Delta, Botswana, Africa; and Germany's Black Forest. 
For adorable towns: Thun, Switzerland, and Assisi, Italy.
4. What are some challenges you've faced as a Digital Nomad?
The biggest challenge is making sure I have a good Wi-Fi connection everywhere I go. It took me years to figure out that I needed to ask Airbnb hosts to do a speed test before booking.
People worry a lot about finding accommodations or making friends on the road or dealing with travel logistics, but for me that's all been pretty easy. I meet more people and make friends easily when I travel. Accommodations are easy to come by, even with a dog. And as with any travel planning, things go wrong, but you just roll with the punches. 
5. How do you find places to work in new cities?
I work from home, so I just make sure I have Wi-Fi in the apartment.
6. Any tips for Digital Nomads looking to start out?
Travel slow. If you try to travel too fast, you'll end up either sacrificing work time (which is unsustainable financially and for client relationships) or sacrificing things you want to do and see in the town/city/region. Better to stay longer and have enough time to hit your deadlines and tick everything off your to-do list.